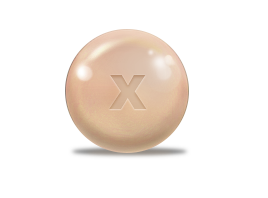 Active ingredient:
Alfuzosin
Uroxatral - Alfuzosinis an active substance, as an antagonist of the α1 adenogenetic receptor, this drug relaxes the muscles of the prostate and the bladder. Used in the treatment of benign prostatic hyperplasia (BPH). Reduces pressure in the urethra and reduces resistance to urine flow, eases urination and eliminates dysuria.
We accept:
Other names for this medication

Delivery period
14-21 days
$9.95
Tracking# available in 14 days

Delivery period
14-21 days
$29.95
Tracking# available in 5 days
Availability:
In Stock 109 packs
Uroxatral 10
| Package | Per pill | Total price | Save | Order |
| --- | --- | --- | --- | --- |
| 10 x 30 Pills | $1.86 | | - | Add to cart |
| 10 x 60 Pills | $1.51 | | $21.00 | Add to cart |
| 10 x 90 Pills | $1.40 | | $41.40 | Add to cart |
Package Example
Your order will be packed safe and secure and dispatched within 24 hours. This is exactly how your parcel will look like (pictures of a real shipping item). It has a size and a look of a regular private letter (9.4x4.3x0.3 inches or 24x11x0.7cm) and it does not disclose its contents
Front View

Side View

Back View

Uroxatral Product Description
---
Drug Uses
Uroxatral is an oral medication used to reduce the severity of obstructive and irritative symptoms of benign prostatic hyperplasia (BPH). For amelioration of moderate to severe functional symptoms of BPH, an Uroxatral 10 mg tablet should be taken once a day.
In daily use of single doses of Uroxatral, men with BPH manage to:
Normalize hemodynamic parameters
Reduce urethral pressure and facilitate urination
Relieve pain, burning and discomfort during urination
If Uroxatral tablets are taken on an empty stomach, their bioavailability (rate and extent of absorption) is reduced by half. To increase the bioavailability and maintain the maximum therapeutic effect, Uroxatral should be taken during or immediately after meal.
Missed Dose
If you forget to take your daily dose of Uroxatral, you may take it on the same day after meal as soon as it is possible. If you remember about the missed dose of this antiadrenergic agent only on the next day, do not use two doses of Uroxatral together. Just skip the missed tablet and continue your assigned dosing regimen.
More Information
Uroxatral has antihypertensive activity and it is included in the pharmacological group of alpha-blockers. Unlike other alpha-blockers that can be used to reduce high blood pressure, Uroxatral is not approved for the treatment of hypertension and can be prescribed for hypertensive patients only for BPH treatment.
Storage
The recommended temperature for Uroxatral storage is 25°C and below. This antiadrenergic agent must be protected from heat, moisture and light.
Uroxatral Safety Information
---
Warnings
Uroxatral tablets have a significant antihypertensive effect and may cause orthostatic hypotension, because of which dizziness or fainting may occur. The greatest risk of hypotension persists for several hours after using Uroxatral tablets, as well as when using Uroxatral in combination with organic nitrates or other antihypertensive agents.
Disclaimer
All the information about benign prostatic hyperplasia published in Uroxatral review is provided for general information purposes only. The online pharmacy is not liable for any damages, loss or consequences arising from the use of or restricted access to information about Uroxatral antiadrenergic agent.
Uroxatral Side Effects
---
Uroxatral may cause such undesirable effects as dizziness, faintness, headache, syncope, upper respiratory tract infection, nausea, fatigue, and gastralgia. The frequency of occurrence of these undesirable effects is about 2%. Research results of Uroxatral have demonstrated that the cancellation of this antiadrenergic agent because of severe undesirable effects is required in less than 6% of patients. The frequency and intensity of Uroxatral undesirable effects do not depend on the duration of treatment of BPH symptoms.