Other
Xalatan is a chemical analog of the hormone prostaglandin. It is a topical agent available in the form of eye drops with a concentration of latanoprost 50 mcg/ml. Its mode of action is similar to the one of its natural equivalent – the drug increases the flow of intraocular fluid from the hypertensive eyeball. As a result, the pressure in the eyeball slowly decreases. Since this symptom frequently accompanies various eye diseases, Xalatan is often prescribed in combination with other medicines. Today, this drug is among the high-priority agents in the treatment of such an ubiquitous disease as glaucoma.
Xalatan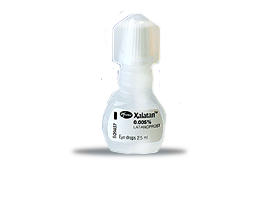 Add to cart
Women's Health
Xeloda is a cytostatic drug. The drug is used for the treatment of patients with metastatic or locally advanced breast cancer, including after an ineffective chemotherapy course, which included anthracycline drugs and taxanes, and also if the patient has contraindications to anthracyclines.
Xeloda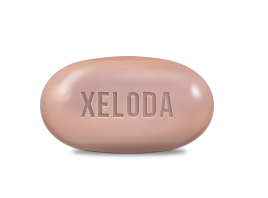 Add to cart
Weight Loss
Xenical - a powerful, specific and reversible inhibitor of gastrointestinal lipases, which has a long-lasting effect. Its therapeutic effect is carried out in the lumen of the stomach and small intestine and consists in the formation of a covalent bond with the active serine portion of the gastric and pancreatic lipases. The inactivated enzyme at the same time loses the ability to break down food fats coming in the form of triglycerides, to sucking free fatty acids and monoglycerides. Since uncleaved triglycerides are not absorbed, the resulting decrease in the intake of calories into the body leads to a decrease in body weight. Thus, the therapeutic effect of the drug is carried out without absorption into the systemic circulation.
Xenical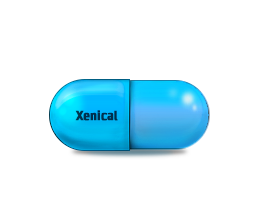 Add to cart