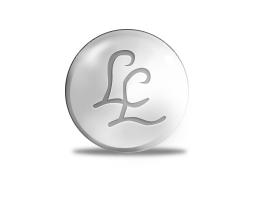 Active ingredient:
Trecator SC
Trecator SC - an anti-TB drug (antituberculous), contains Ethionamide as a basic substance, the drug is prescribed for the treatment of multidrug-resistant type of tuberculosis, with the mycobacterium tuberculosis susceptible to it.
We accept:
Other names for this medication

Delivery period
14-21 days
$9.95
Tracking# available in 14 days

Delivery period
14-21 days
$29.95
Tracking# available in 5 days
Availability:
In Stock 44 packs
Trecator SC 250
| Package | Per pill | Total price | Save | Order |
| --- | --- | --- | --- | --- |
| 250 x 10 Pills | $3.40 | | - | Add to cart |
| 250 x 20 Pills | $2.77 | | $12.60 | Add to cart |
| 250 x 30 Pills | $2.56 | | $25.20 | Add to cart |
| 250 x 40 Pills | $2.46 | | $37.60 | Add to cart |
| 250 x 60 Pills | $2.35 | | $63.00 | Add to cart |
| 250 x 90 Pills | $2.28 | Free Trackable Delivery | $100.80 | Add to cart |
| 250 x 120 Pills | $2.25 | Free Trackable Delivery | $138.00 | Add to cart |
| 250 x 180 Pills | $2.21 | Free Trackable Delivery | $214.20 | Add to cart |
Package Example
Your order will be packed safe and secure and dispatched within 24 hours. This is exactly how your parcel will look like (pictures of a real shipping item). It has a size and a look of a regular private letter (9.4x4.3x0.3 inches or 24x11x0.7cm) and it does not disclose its contents
Front View

Side View

Back View

Trecator SC product description
---
Trecator SC has antimicrobial activity against mycobacteria tuberculosis of different strains. It acts bacteriostatically, inhibits reproduction and growth of mycobacterium tuberculosis with intracellular and extracellular location. When treating mycobacteria tuberculosis develops resistance to the drug.
Trecator SC is prescribed when the patient is diagnosed with streptomycin-resistant and isoniazid-resistant staffs, as well as in case of the ineffectiveness of first-line anti-tuberculosis medications, including as part of complex tuberculostatic therapy.
Trecator SC safety information
---
When administrating Trecator SC, it is essential to monitor the activity of liver transaminases every 2-4 weeks. If pyrazinamide is used together with the drug, more frequent monitoring of liver function is required.
Before the usage of the remedy, it is necessary to determine the sensitivity of the isolated culture of Mycobacterium tuberculosis to the drug in vitro.
It is contraindicated to prescribe the drug to patients suffering from epilepsy, diabetes, liver disease, stomach ulcer, acute gastritis, kidney failure.
In pregnancy, the use of Trecator SC is strictly prohibited. It is recommended to abandon breastfeeding when taking the drug.
The minimum age at which the appointment of Trecator SC is 14 years.
With Trecator SC, attention and drowsiness may be reduced. Therefore, in the treatment, it is necessary to refrain from managing dangerous mechanisms (motor vehicles and production machines). For the duration of treatment should refrain from drinking alcohol.
Patients with a low acidity of gastric juice when taking ethionamide should take acid hydrochloric (hydrochloric) diluted or gastric juice, and with increased acidity - antacid (reducing the acidity of the stomach) funds.
Trecator SC side effects
---
Trecator SC can enhance the side effects of other antituberculosis drugs while taking it.
Increased risk of neurotoxic side effects when taken in parallel with cycloserine (especially in people with mental or neurological disorders).
Possible nausea, vomiting, flatulence, abdominal pain, loose stool, worsening appetite, weight loss. Possible psychological and neurological disorders - paresthesia, headache, convulsions, decreased concentration and attention, hallucinations, depression, weakness, insomnia or vice versa drowsiness, confusion and psychosis. There is a possibility of side effects from the cardiovascular system. Among them, a violation of hematopoiesis, orthostatic hypotension, tachycardia.