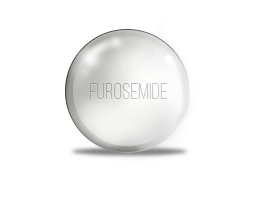 Active ingredient:
Furosemide
Furosemide - «Loopback" diuretic; causes quickly coming, severe and short-term diuresis. Has natriuretic and chloro effects, increases clearance of K+, Ca2+, Mg2+. It is taken at edematous syndrome, cirrhosis, diseases of kidneys, heavy course of arterial hypertension and hypercalcemia.
We accept:
Other names for this medication

Delivery period
14-21 days
$9.95
Tracking# available in 14 days

Delivery period
14-21 days
$29.95
Tracking# available in 5 days
Availability:
In Stock 60 packs
Furosemide 40
| Package | Per pill | Total price | Save | Order |
| --- | --- | --- | --- | --- |
| 40 x 90 Pills | $0.37 | | - | Add to cart |
| 40 x 180 Pills | $0.34 | | $5.40 | Add to cart |
| 40 x 270 Pills | $0.32 | | $13.50 | Add to cart |
| 40 x 360 Pills | $0.32 | | $18.00 | Add to cart |
Package Example
Your order will be packed safe and secure and dispatched within 24 hours. This is exactly how your parcel will look like (pictures of a real shipping item). It has a size and a look of a regular private letter (9.4x4.3x0.3 inches or 24x11x0.7cm) and it does not disclose its contents
Front View

Side View

Back View

Product Description
---
A fast-acting diuretic (saluretic) is a diuretic that increases the excretion of sodium and chlorine. It inhibits the reabsorption of sodium ions in the ascending knee of the Henle loop, proximal and distal tubules. It increases the excretion of bicarbonates, phosphates, calcium and magnesium.
Safety information
---
Indications and usage
Edema in case of circulatory failure, liver and kidney disease, obstruction of venous outflow, after burns and phlebothrombosis;
Ascites (against a background of malignant neoplasm, hepatic and cardiac origin);
Peripheral edema;
Pulmonary edema, including threatening, post-traumatic cerebral edema and arterial hypertension;
Toxemia of pregnancy, patellar eclampsia, premenstrual tension syndrome, preterm uremia, hyperkalemia and conduction of forced diuresis.
Mode of application
Intake; adult edema - 40 mg 1 time per day (80-120 mg/day), after an increase in urine output, reduce the dose to maintenance - 40 mg every other day.
Babies - a rate of 1-2 mg/kg/day.
Contraindications
Hypersensitivity, anuria, uremia, hepatic coma, mechanical obstruction of the urinary tract and diselectrolytility.
Side effects
---
Cardio-vascular system: decrease in blood pressure, orthostatic hypotension, collapse, tahikar diya, arrhythmias and decreased CBV.
From the central and peripheral nervous system: dizziness, headache, myasthenia, leg cramps, paresthesia, lethargy, weakness, weakness, lethargy, drowsiness, confusion.
From the senses: visual and hearing impairment.
From the digestive system: loss of appetite, dry mouth, thirst, nausea, vomiting, constipation or diarrhea, cholestatic jaundice and pancreatitis (aggravation).
With the genitourinary system: oliguria, acute urinary retention, interstitial nephritis, hematuria and reduced potency.
From the water-electrolyte metabolism: hypovolemia, dehydration and hypokalemia, hyponatremia, hyposalemia, hypocalcemia, hypomagnesemia and metabolic alkalosis.
From a metabolism: hypovolemia, hypokalemia, hyponatremia, hyposalemia, hypokalemic metabolic alkalosis, hyperuricemia and hyperglycemia.
Allergic reactions: purpura, urticaria, exfoliative dermatitis, erythema multiforme exudative, vasculitis, necrotizing vasculitis, pruritus, chills, fever, photosensitivity and anaphylactic shock.