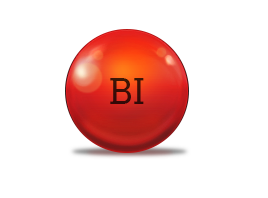 Active ingredient:
Bisacodyl
Dulcolax - purgative. Causes irritation of the receptor of bowels, exerts direct impact at mucous membrane of intestines, strengthening its peristaltics and increasing secretion of slime in a large intestine. It is effective at hypotonic and colonic inertia for regulation of fecal matter. Sometimes it is taken at preparation for surgeries, instrumental examinationand and radiological researches.
We accept:

Delivery period
14-21 days
$9.95
Tracking# available in 14 days

Delivery period
14-21 days
$29.95
Tracking# available in 5 days
Availability:
In Stock 59 packs
Dulcolax 5
| Package | Per pill | Total price | Save | Order |
| --- | --- | --- | --- | --- |
| 5 x 60 Pills | $0.50 | | - | Add to cart |
| 5 x 90 Pills | $0.41 | | $8.10 | Add to cart |
Package Example
Your order will be packed safe and secure and dispatched within 24 hours. This is exactly how your parcel will look like (pictures of a real shipping item). It has a size and a look of a regular private letter (9.4x4.3x0.3 inches or 24x11x0.7cm) and it does not disclose its contents
Front View

Side View

Back View

Product Description
---
Dulcolax (bisacodil) is a prodrug. When ingested in an alkaline environment, hydrolysis takes place forming a substance that exerts an irritant effect on the gastrointestinal mucosa (the secretion of mucus in the large intestine increases, its peristalsis accelerates and intensifies). When ingested, it starts acting in 6-10 hours, being taken before the bedtime the drug starts acting in 8-12 hours.
Safety information
---
Indications:
- acute constipation;
- atony of the intestine after prolonged bed rest, changes in diet or the environment;
- hypotension and flaccid peristalsis of the colon (for example, in elderly patients);
- evacuation of the intestine before the examinations (X-ray, endoscopic), before and after operations, with severe cardiovascular diseases, during childbirth;


Mode of application

The drug may be indicated per os (through the mouth) and per rectum (in the rectum). Adults - 1-3 dragees per night or 1-2 suppositories (suppositories) rectally (in the rectum). If necessary, take an additional 1-3 tablets in the morning 30 minutes before taking breakfast. Usual single dose for adults is 5-10 mg (1 - 2 tablets). Doses for children are set according to their exact age.


Contraindications:
Intestinal obstruction,
strangulated hernia,
acute inflammatory diseases of the abdominal cavity (appendicitis, diverticulitis),
lack of potassium,
peritonitis,
bleeding from the gastrointestinal tract,
uterine bleeding,
cystitis,
spastic constipation,
acute proctitis,
acute hemorrhoids,
hypersensitivity to bisacodil.
Side effects
---
The most commonly reported adverse reactions during the use of the drug are spastic abdominal pain and diarrhea.
On the part of the digestive system: spasmodic pains or discomfort in the abdomen, diarrhea (dehydration, muscle weakness, convulsions, lowering blood pressure), nausea, vomiting, minor amounts of blood in the stool, anorectal discomfort, colitis.

On the part of the nervous system: dizziness, fainting.
These side effects arising from the usage of the drug are associated with vasovagal reaction (i.e., due to intestinal spasm, straining during defecation).
On the part of the immune system: hypersensitivity, angio-edema, anaphylactic reactions.