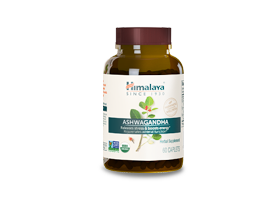 Berries and the root of an evergreen plant called Ashwagandha are used to manufacture drugs. The benefits of the plant are not well studied but medics prescribe it to treat painful inflammation and stiffness of the joints, nervousness, insomnia, cancer, tuberculosis, breathing difficulties, vitiligo, bronchospasm and coughing, fibromyalgia, problems caused by menstruation, hiccup, and liver disorders. The drugs based on Ashwagandha work as excellent antidepressant and tonic. Some patients use it to cope with pain, inflammatory process, and infertility. It's applied for wound treatment and as an enhancer of sexual desire.
We accept:

Delivery period
14-21 days
$9.95
Tracking# available in 14 days

Delivery period
14-21 days
$29.95
Tracking# available in 5 days
Availability:
In Stock 94 packs
Ashwagandha 60
Package Example
Your order will be packed safe and secure and dispatched within 24 hours. This is exactly how your parcel will look like (pictures of a real shipping item). It has a size and a look of a regular private letter (9.4x4.3x0.3 inches or 24x11x0.7cm) and it does not disclose its contents
Front View

Side View

Back View

More than 3000 years of experience make people trust the efficacy of Ayurvedic medicines. Ashwagandha is one of their basics, which shares its healing properties with everyone in need.

Product description
---
Ashwagandha is an evergreen plant, which grows in Africa and Asia. The roots, seeds, and berries of the shrub are used in the therapy of various ailments, for example, arthritis, bronchitis, anxiety, insomnia, elevated cholesterol and blood sugar numbers, men and women infertility, tumors, back pain, and lots of other illnesses and conditions.
This herbal supplement may be applied orally and topically depending on the purpose of its use. Ashwagandha affects inflammatory processes, normalizes the blood pressure and acts like an immune system stimulant due to the natural chemicals in its composition.
Ashwagandha is manufactured in the form of powder, capsules, and liquid extract. Though it has a long history of usage, there is no common dosing regimen for the preparation intake. The amount of remedy to be taken depends on the age of the patient, the disease to be treated and its severity.
Safety information
---
Even though Ashwagandha is a herbal product, it has certain contraindications to the intake. The remedy is not advised in:
• Pregnant women. According to some studies, the preparation may provoke a miscarriage or premature childbirth.
• Breastfeeding mothers. There is little evidence of the preparation safety for the nursing babies, so you'd better avoid using this herbal supplement during breastfeeding.
• Individuals with stomach ulcers. The remedy may irritate the mucous membrane of the stomach thus worsening the patient's condition.
• Patients suffering from autoimmune diseases. Because of the stimulating effect of Ashwagandha on the immune system, the manifestations and the severity of such diseases may increase.
• Diabetics. This herbal supplement influences the levels of glucose in blood decreasing them. If taken together with diabetes medications, Ashwagandha may lead to excessively low blood sugar levels.
• Those who have uncontrolled blood pressure. The remedy has a potential to lower the blood pressure. It may be dangerous for people with hypotension and for those, who use some blood pressure lowering drugs to fight hypertension. Using Ashwagandha may strengthen the effect of antihypertensive medication and result in extremely low blood pressure.
As the dosing regimen of the remedy is not clear, the probability of overdose is very high. So, you'd better consult a specialist in Ayurvedic medicine prior to using Ashwagandha.
Side effects
---
If taken in small and moderate amounts, this herbal supplement is considered to be safe. Long-term use safety is not known as little medical research has been done concerning this question. Nevertheless, Ashwagandha may induce some unwanted effects even when applied during a short period of time. Among them are:
• Nausea;
• Vomiting;
• Diarrhea;
• Stomachache.
In addition, Ashwagandha may provoke a reaction of hypersensitivity. It shows through swelling of the tongue, throat, and face, difficulty taking a breath. The symptoms may also include rash and fever. Immediate medical attention is a must in such situations as they may have life-threatening consequences.