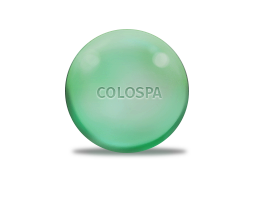 Active ingredient:
Mebeverine
Colospa - myotropic spasmolytic with selective effect on unstriated muscles of digestive tract. Eliminates a spasm, without influencing a normal peristaltics of intestines. Unlike cholinolytic medicine, Colospa does not affect at muscarinic receptor and does not cause characteristic of antispasmodics with muscarinic receptor action of side effects (feeling of dryness in a mouth, vision disorders, an urination delay) that allows for patients to take it at prostatauxe or glaucoma. Taking of Colospa is not followed by development of reflex hypotonia of intestines.
We accept:

Delivery period
14-21 days
$9.95
Tracking# available in 14 days

Delivery period
14-21 days
$29.95
Tracking# available in 5 days
Availability:
In Stock 48 packs
Colospa 135
| Package | Per pill | Total price | Save | Order |
| --- | --- | --- | --- | --- |
| 135 x 30 Pills | $1.04 | | - | Add to cart |
| 135 x 60 Pills | $0.89 | | $9.00 | Add to cart |
| 135 x 90 Pills | $0.83 | | $18.90 | Add to cart |
Package Example
Your order will be packed safe and secure and dispatched within 24 hours. This is exactly how your parcel will look like (pictures of a real shipping item). It has a size and a look of a regular private letter (9.4x4.3x0.3 inches or 24x11x0.7cm) and it does not disclose its contents
Front View

Side View

Back View

Colospa Product Description
---
Drug Uses
Colospa is a musculotropic antispasmodic, providing a nonspecific relaxant effect on the smooth muscles of the gastro-intestinal tract (GIT). Antispasmodic Colospa provides a local anesthetic effect and blocks the reuptake of noradrenaline in the nerve endings of the sympathetic nervous system.
Colospa eliminates painful muscle spasms without affecting the intestinal peristalsis. It is well-tolerated by patients, as it does not provide anticholinergic actions. The antispasmodic is indicated to teenagers from 18 years and above and to adults (including the elderly) for the symptomatic treatment of irritable bowel syndrome, which includes:
diarrhea or constipation
painful cramps and abdominal discomfort
changes in stool consistency (hard, pellet stool)
flatulence (excessive gases in the bowel)
Therapy of irritable bowel syndrome is normally started with application of one 200mg capsule of Colospa twice a day (one in the morning and one in the evening). Duration of Colospa application is not limited. Once the symptoms of irritable bowel syndrome are relieved, a dose of antispasmodic drug Colospa can be reduced.
Missed dose
If you've forgotten to take a capsule of Colospa, and remembered about it at the time for your next dose of the antispasmodic, just miss the dose of Colospa, and take the next one on the next day as prescribed.
More Information
When using high doses of antispasmodic drug Colospa, the risk of serious CNS side effects increases. If high doses of Colospa cause serious symptoms due to stimulation of the central nervous system, you must stop taking the tablets, see the doctor, and, if prescribed, start the symptomatic treatment.
Storage
Keep Colospa in a safe place out of reach of children and away from pets. It isrecommended to protect Colospa tablets from heat and to store them at room temperature of 15° to 30°C.
Colospa Safety Information
---
Warnings
Colospa is excreted mainly through the kidneys. It may increase the risk of jaundice, or cause an irregular heartbeat (cardiac arrhythmia). Therefore, the patients with advanced renal disease, hepatic dysfunction, angina, or severe ischemic heart disease should take caution while applying Colospa.

Disclaimer
This review about Colospa contains general information on gastrointestinal disorders, which should not be used instead of qualified help or advice of the healthcare specialist. The online pharmacy disclaims any liability for any kind of loss and damage, caused due to incorrect use of the information on musculotropic antispasmodic Colospa.
Colospa Side Effects
---
Adverse reactions of Colospa are normally insignificant and poorly observed. Clinical trials have demonstrated that the antispasmodic drug may cause: indigestion, heartburn, dizziness, insomnia, anorexia, headache, decreased pulse rate, constipation, and general malaise. In rare cases, Colospa may cause allergic reactions (including urticaria, angioedema, face oedema and exanthema).