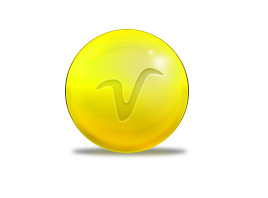 Colchicine is a means that affects the metabolism of uric acid, which contains the active substance: colchicine. Colchicine tablets are used for the treatment of acute gout attacks and prevention of acute attacks of gout in the initial treatment with allopurinol drugs or drugs that contribute to the excretion of uric acid. A single initial dose of the drug is 1 mg, then-0.5 mg every 2-3 hours until pain relief. This drug is contraindicated for people during pregnancy, breastfeeding, and children.
We accept:

Delivery period
14-21 days
$9.95
Tracking# available in 14 days

Delivery period
14-21 days
$29.95
Tracking# available in 5 days
Availability:
In Stock 96 packs
Colchicine 0.5
| Package | Per pill | Total price | Save | Order |
| --- | --- | --- | --- | --- |
| 0.5 x 60 Pills | $0.71 | | - | Add to cart |
| 0.5 x 90 Pills | $0.61 | | $9.00 | Add to cart |
| 0.5 x 120 Pills | $0.56 | | $18.00 | Add to cart |
| 0.5 x 180 Pills | $0.51 | | $36.00 | Add to cart |
| 0.5 x 270 Pills | $0.48 | | $62.10 | Add to cart |
| 0.5 x 360 Pills | $0.46 | | $90.00 | Add to cart |
Package Example
Your order will be packed safe and secure and dispatched within 24 hours. This is exactly how your parcel will look like (pictures of a real shipping item). It has a size and a look of a regular private letter (9.4x4.3x0.3 inches or 24x11x0.7cm) and it does not disclose its contents
Front View

Side View

Back View

Product description
---
Colchicine is a widely prescribed medicine applied in adults when prevention and treatment of gout flares are needed.
The effects described below have been proposed as the potential mechanism of action for colchicine in gout.
1) Uric acid crystals located in the affected joint are taken up by macrophages. On this stage, Colchicine seems to intrude in the process of phagocytosis of those uric acid crystals.
2) Activated macrophages generate IL-1β by using intracellular inflammasomes. It is supposed that colchicine impairs the work of the inflammasome complex by inhibiting IL-1β activation.
3) Said IL-1β provides help with recruitment of neutrophils from the bloodstream directly into the affected joint. Colchicine potentially prevents neutrophils from migrating in the nidus of inflammation.
4) Since it is the activation and degranulation of the migrated neutrophils that contribute to acute pain associated with gout flare, colchicine is designed to successfully intervene with these processes, thus relieving the patient from constant pain.
Important! Colchicine is not a pain-killer and cannot be administered in treatments of pain caused by other conditions.
How to take
Maintain the dosing procedure your healthcare advisor provided you with. If in doubt regarding the correct dosing, contact your doctor to clarify the drug amount and appropriate schedule.
If you suspect an event of overdose, call the ambulance or go to the hospital close by.
Patients should not discontinue Colchicine even their symptoms improve significantly. Please follow your physician's directions as closely as possible.
Your healthcare advisor may ask you to have your blood checked regularly while you are staying on Colchicine.
If your symptoms of gout flare get acute during the therapy, report this to your primary care doctor.
Safety information
---
This medicine can lead to serious side effects or even death if the active substance levels exceed the normal ones in your body. Co-administering certain drugs with Colchicine lead to such a disbalance, even if you stick to the recommended dose. This issue concerns sufferers of kidney or liver issues in particular.
Notify your healthcare advisor of all your current medical conditions and the pharmaceutical products you are using, including vitamins, additives and natural fresh juices.
Fatal overdoses, both intentional and accidental, have taken place in cases of adults and children taking the medicine. Ensure that colchicine remains out of the reach of unauthorized persons and children.
The drug can also become the reason of acute muscle problems and severe blood disorders even if ingested as directed. Elderly patients face a greater chance for muscle issues, as well as those taking other pharmaceutical products with Colchicine, or suffer from kidney problems.
Side effects
---
The most common adverse reactions in sufferers of gout flares are throat pain (3%) and diarrhea (23%).
Seek medical help immediately, if your condition is characterized by:
Unusually easy bleeding or bruising;
Lack of feeling or in your fingers/toes or tingling sensations;
Muscular weakness or pain;
Feeling of weakness or tiredness;
Acute diarrhea and/or vomiting;
Discoloration of the tongue, lips, or palms.
Sufferers of Gout Flares: Most commonly, those patients experience moderate diarrhea.
Sufferers of FMF: Most commonly, those patients experience stomachaches, diarrhea, nausea and/or vomiting.