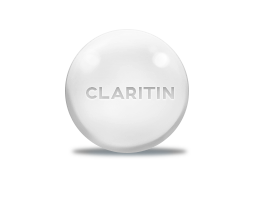 Active ingredient:
Loratadine
Claritin prevents development and facilitates the course of allergic reactions. Possesses antiallergic, antipruritic, antiexudative action. Reduces permeability of capillaries, controls oedemata of tissues, removes spasms of smooth muscles. It is prescribed at allergic rhinitis, conjunctivitis, pollinosis, urticaria fever, angioedema, pruritic dermatosis; pseudo-allergic reactions, caused by release of histamine; allergic reactions at stings of insects.
We accept:
Other names for this medication

Delivery period
14-21 days
$9.95
Tracking# available in 14 days

Delivery period
14-21 days
$29.95
Tracking# available in 5 days
Availability:
In Stock 119 packs
Claritin 10
| Package | Per pill | Total price | Save | Order |
| --- | --- | --- | --- | --- |
| 10 x 60 Pills | $0.65 | | - | Add to cart |
| 10 x 90 Pills | $0.54 | | $9.90 | Add to cart |
| 10 x 120 Pills | $0.49 | | $19.20 | Add to cart |
| 10 x 180 Pills | $0.44 | | $37.80 | Add to cart |
| 10 x 270 Pills | $0.40 | | $67.50 | Add to cart |
Package Example
Your order will be packed safe and secure and dispatched within 24 hours. This is exactly how your parcel will look like (pictures of a real shipping item). It has a size and a look of a regular private letter (9.4x4.3x0.3 inches or 24x11x0.7cm) and it does not disclose its contents
Front View

Side View

Back View

Claritin Product Description
---
Drug Uses
Claritin is an antihistamine, a selective blocker of H1 histamine receptors that are known as mediators of immediate hypersensitivity reaction. This antihistamine has a rapid and long-lasting anti-allergic effect.
Claritin feature is that it does not affect the central nervous system and does not cause the development of sedative and anticholinergic effects. In addition, Claritin has no effect on concentration and rate of psychomotor reactions. Claritin is prescribed for children (aged 2 years and older), adults and elderly patients for the symptomatic treatment:
chronic idiopathic urticaria (itchy skin, red or white bumps on the skin)
seasonal allergic rhinitis (itchy, burning eyes, sneezing, nasal congestion)
When treating allergy in adults and children aged 6 and older, Claritin 10 mg (1 tablet) per day is usually prescribed. The therapeutic dose of Claritin for children aged 2 to 6 years is prescribed depending on the body weight.
If the child's weight is 30 kg or higher, it is prescribed with Claritin 10mg per day. If the child's body weight below 30 kg, the recommended daily dose of Claritin is 5 mg. Elderly patients are prescribed with the adult dose of Claritin (10 mg daily) without dosage adjustment.
Missed dose
If you forget to take a scheduled dose of Claritin, take it as soon as possible. However, do not take more than one dose of Claritin in 24 hours. If you cannot remember whether you have taken the dose of anti-allergic drug today or not, wait until the next day to take the medicine and skip the missed dose. Skip the missed dose of Claritin, if it is almost time for the next dose of the drug.
More Information
Claritin tablets are advised to take at the same time of the day, regardless of food intake. The patients with renal impairment are not required to adjust the daily dose of Claritin. During antihistamine therapy, the patients with chronic alcoholic liver disease should avoid using large amounts of alcohol. Claritin anti-allergic drug should not be used in children younger than 2 years, as well as in pregnant and breastfeeding women.
Storage
Claritin tablets must be protected from a moisture, so they should be kept in a tight closed packing, in a dry place, at temperature no higher than 30°C. Do not leave the packaging of Claritin pills open for a long time.
Claritin Safety Information
---
Warnings
Claritin is used with extreme caution in patients with severe liver impairment. Low doses of the drug should be used for the treatment of such patients. In general, patients with hepatic encephalopathy are prescribed with Claritin 5 mg per day or 10 mg every other day.
Claritin can stimulate the central nervous system and cause excessive excitability, cardiovascular insufficiency and convulsions. Patients with peptic ulcer, benign prostatic hyperplasia, cardiovascular disease and diabetes should take Claritin with caution.
Disclaimer
Information on allergic diseases provided in Claritin review is not intended to replace medical advice from an allergist or primary health care practitioner. The online pharmacy does not assume any liability or responsibility for any damage, special, incidental, indirect or direct, arising out of the use of the information about Claritin antihistamine agent.
Claritin Side Effects
---
Claritin antihistamine drug may cause mild side effects that do not cause harm to health. Clinical studies of Claritin have demonstrated that no more than 2% of patients need for antihistamine therapy to be withdrawn because of serious side effects.
One of the most common side effects of Claritin that nay occur in adolescents over 12 years old and adults are the following: gastrointestinal disorders, somnolence, insomnia, headache, nervousness, increased appetite and fatigue. Children may experience gastrointestinal reactions, nervousness and allergic symptoms more often than adults do.